Coastal Color Palettes from the Sherwin-Williams Colorsnap App
Feb 03, 2017
I just discovered this awesome new app called Colorsnap by Sherwin-Williams. With Colorsnap, you can upload a photo and the app will automatically generate a color scheme based on your photo, using actual Sherwin-Williams paint colors. If you don't like the colors the app selects for you, you can change them by moving around the selection points on the photo. You can even "try on" the paint colors in a virtual room to see how it looks. I think this is a fantastic interior design tool!
Here are a few color palettes I put together in less than 5 minutes, using two of my vertical rowboat photographs and a beach path seascape from Martha's Vineyard. Pretty sweet, right? I always feel like choosing colors is the hardest part of starting a decorating project. I'll definitely use this when I decorate my new bedroom (which right now is weirdly empty except for the bed, nightstands and lamps. Need to get on that)!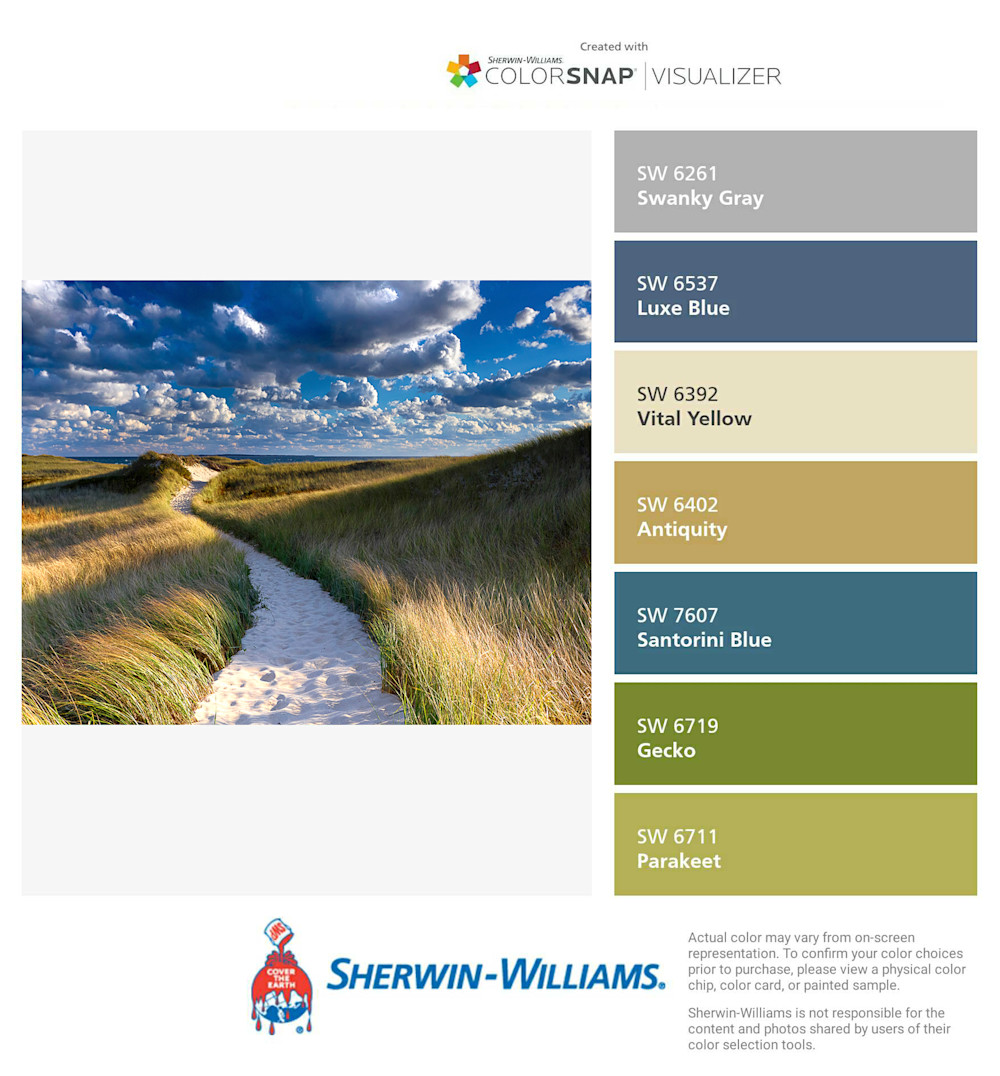 Photo: "Philbin Beach Path," Martha's Vineyard. Prints available here.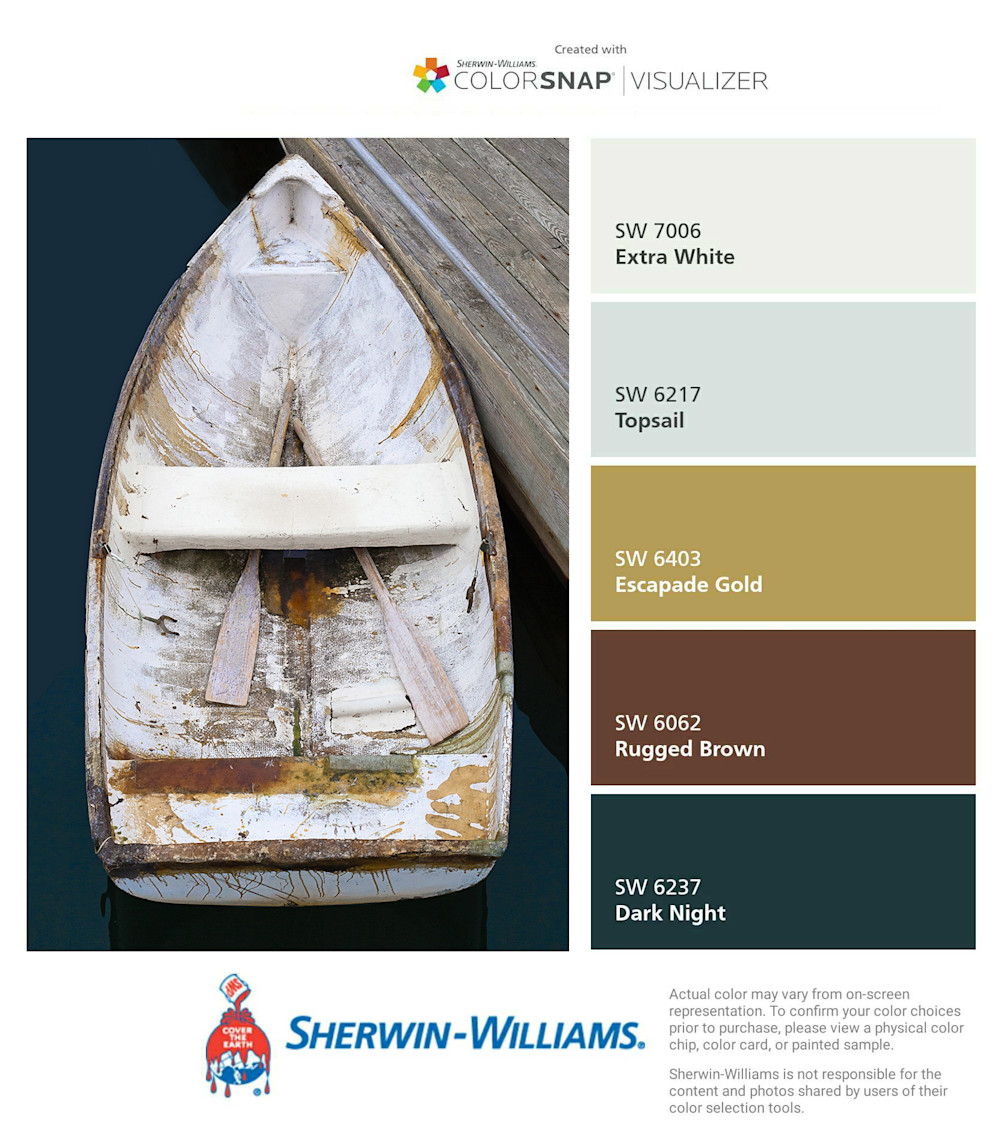 Photo: "Bar Harbor Skiff I," Bar Harbor, Maine. Prints available here.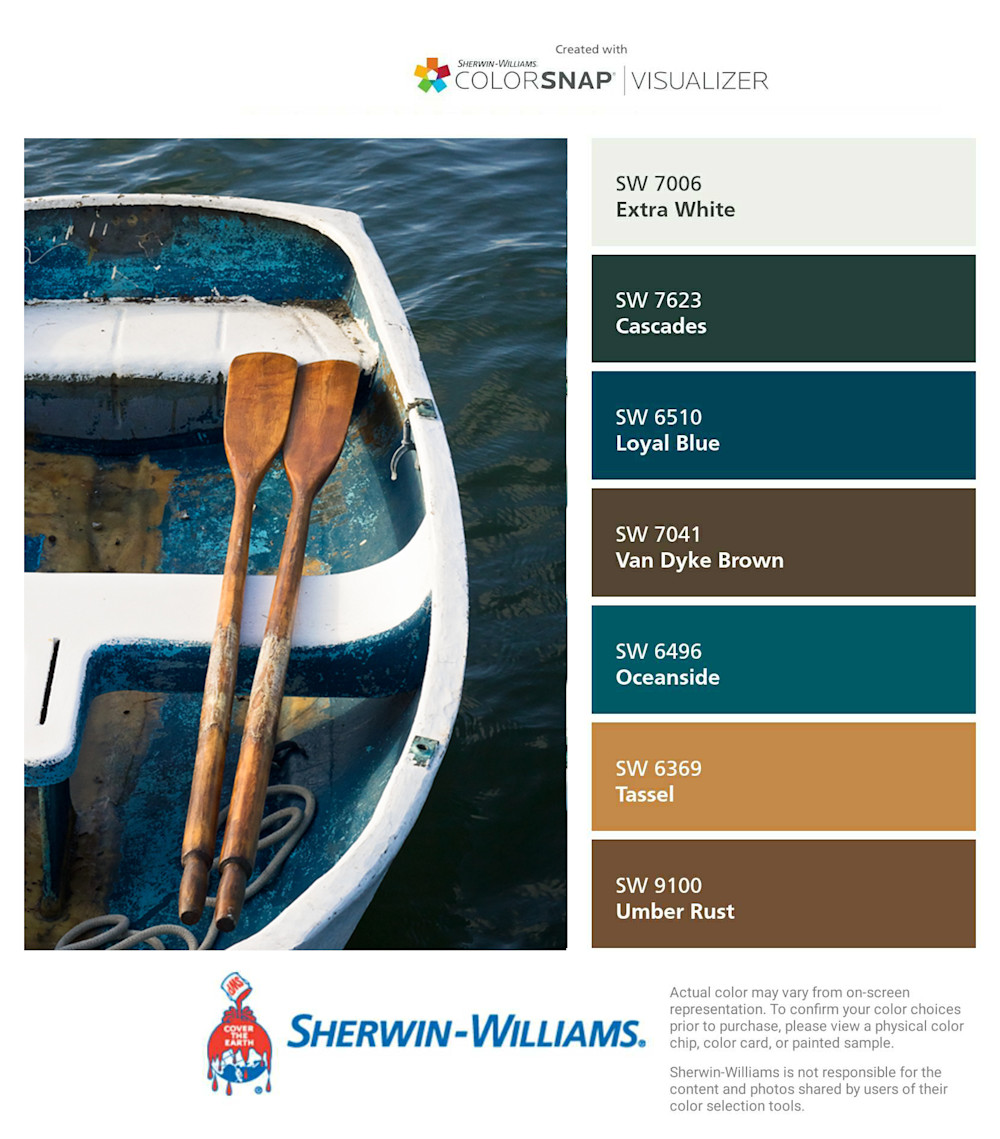 Photo: "Room for Two," Bristol, Rhode Island. Prints available here.