New Release: Dusk on Cape Cod Bay
Feb 21, 2017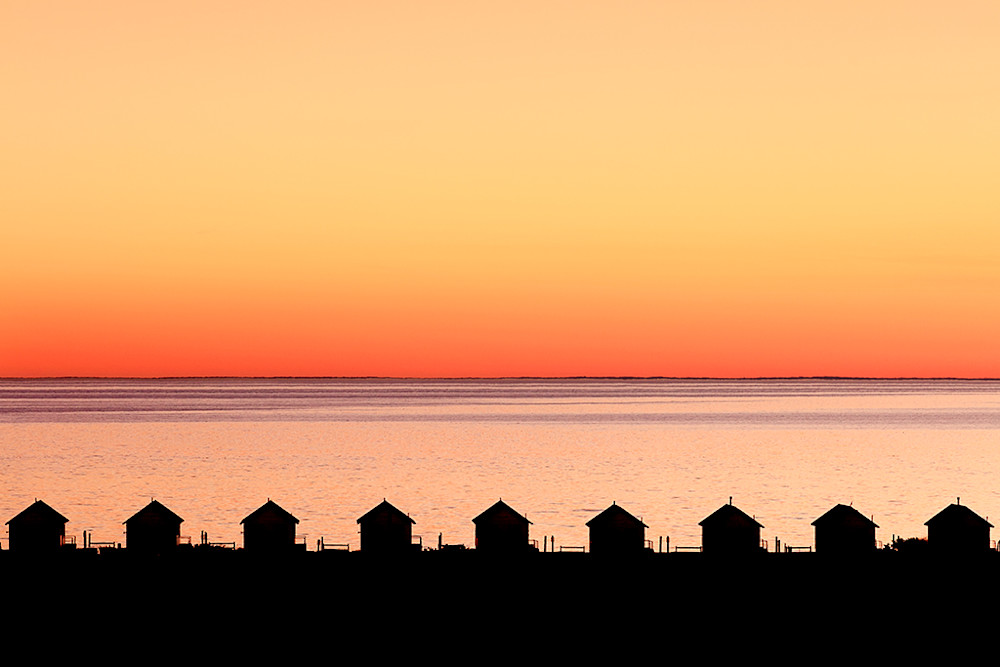 "Dusk on Cape Cod Bay," Truro, Massachusetts. Prints available here.
The Days Cottages are a Cape Cod icon. When you're driving to the outer reaches of the Cape, passing the cottages means you've just about made it to Provincetown, and you start to get excited! I have been wanting to shoot this scene for the past couple of years, but it can only really be done during the winter months, when the sun sets over Cape Cod Bay, and backlights the cottages with this beautiful golden glow. I tried to get this shot last month, but as happens very often in the wintertime, I was foiled by gloomy grey skies for all of the three days I was there.
But this weekend I made another trip to P-town, and I was psyched that the forecast called for clear skies on Sunday evening, so I decided to give it another shot. I set up on a cliffside overlooking Route 6, and waited for the decisive moment. I ended up getting the shot I'd had in mind since 2015, and I'm pretty pumped about it. I hope you enjoy it!