New Release: Out to Sea II
Apr 22, 2017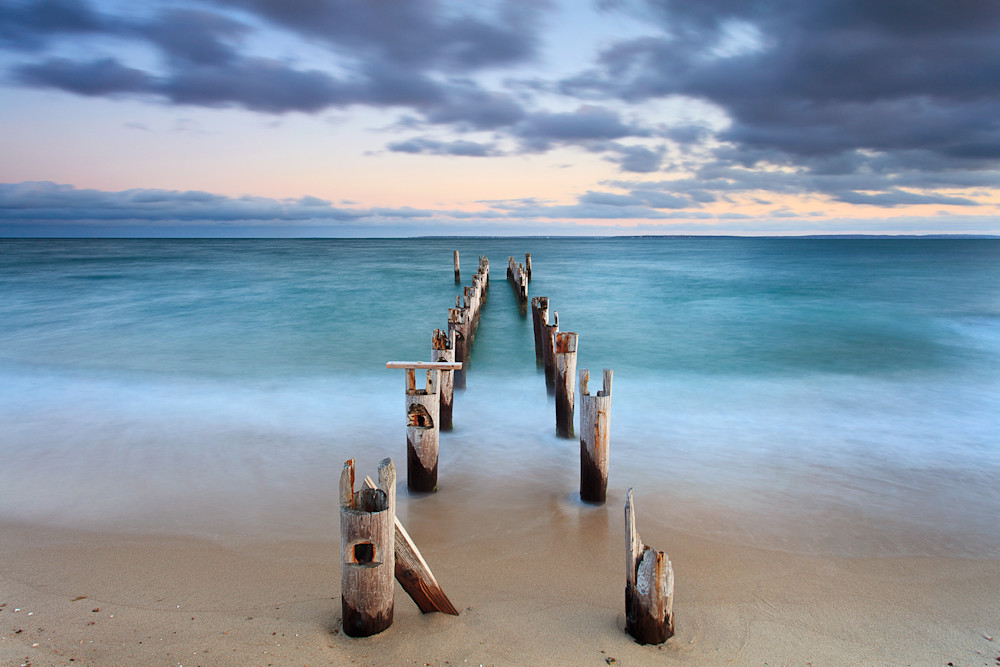 "Out to Sea II," Falmouth, MA, 2017. Prints available on paper, canvas, metal or acrylic here.
During the grey and muddy days of March and April, I have been very impatiently waiting for the world to turn green. I don't know about you but March is the hardest month of the year for me. The seasonal affective disorder gets to me more than any of the other cold months, and a lot of my time gets consumed with the joys of doing my taxes. The beginning of April is no picnic either, but by mid-April, the taxes are done, the tide starts to turn, you can see little signs of spring popping up everywhere, and hope springs eternal! Hallelujah!
So in an effort to jumpstart my enthusiasm for the spring shooting season, I took an impromptu day trip to Cape Cod last week. I wanted to scout a few places in the Falmouth area, before the crowds begin to arrive, so that I can return in a few months when the world is greener and the harbors are full of boats. I came across these old pier pilings on Bristol Beach in Falmouth Heights, and had some fun shooting some long exposure seascapes. I have to admit that I felt a bit rusty, but I am happy with this photo. I consider a trip to be successful if I can come back with one "keeper" image, so I'd say it was worth the drive. Looking forward to exploring and shooting the Cape a LOT more in the coming months!
I shot this with a Canon 5DSR, 17-40L lens, a Lee "Little Stopper," and a Lee 0.6 hard graduated neutral density filter.